RESIDENCE WITHOUT gainful activity (passive residence)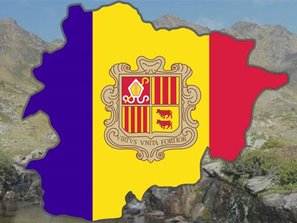 Information updated in 2018: Regulated by the law 9/12, of May 31,to amend the the immigration Act qualified,and Law 16/2013,of 10 October,amending Law 9/2012, of 31May the modification of a qualified immigration Law.
WHO IS CONSIDERED A RESIDENT WITHOUT GAINFUL?
The individual has no Andorran nationality and establishes his residence in the Principat d'Andorra and effective for at least 90 days per calendar year without exert any work or professional activity.
The resident can develop without gainful activities necessary for the management of its own assets and, in particular, functions that correspond to entities in the manager in the equity capital or which hold a equal or greater than fifty percent, provided that the position of manager is not renumbered.
HOW LONG DOES THE RESIDENCE WITHOUT GAINFUL?
The initial authorization of residence without gainful granted for a period of two years extendable. The first renewal is granted for a period of two years, for the second and following renewal it is granted for a period of three years.
ECONOMIC REQUIREMENTS WHICH MUST BE MET BY A RESIDENT WITHOUT GAINFUL?
Must invest permanently and effectively an amount equal to or than 400.000€ in one or more types of assets below:
a) Sheep property situated in the territory of the Principat d'Andorra.
b) Shares in the capital or equity of company's resident in the Prindpat d'
e) Or debt instruments issued by financial institutions resident in the Principat d'Andorra. d) Debt instruments issued by any public authority of the Principat d'Andorra.
e) Device not renumbered at the National of Finance of Andorra
Additionally, it should be deposited in the Andorran National institute of Finance the amount of 50,000 euros unpaid, plus $ 10,000 for each additional dependent to acquire resident status. These amounts will be deducted from € 400,000 mentioned.
What else are the requirements for a resident WITHOUT lucrative?
Being an adult or emancipated minor, and inability to be appealable court decision.
Prove that you have sufficient financial means to enable the applicant and dependents reside in Andorra throughout the validity period of the residence.
Be justified and valid for Andorra and insurance coverage for sickness, disability and old age for the applicant and for them
dependents throughout the duration of the same time.
Documents demonstrate that owner or tenant is a home or signed the paperwork to buy a house in the Principality which must be concluded within one year of the filing of the application for residence.